Many people may be wondering about the kind of cost they may incur when they move interstate. You will pay more for interstate moving compared to a local relocation like within the same city.
The process of moving your whole life from one state to the other can be very hectic, rigorous and can strain your finances. It is crucial to understand the charges that accompany such a move and prepare a budget.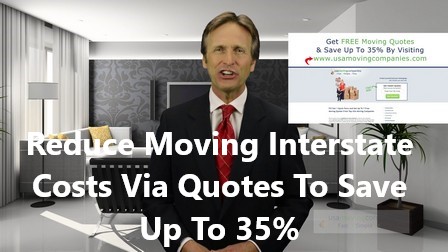 How Your Interstate Moving Price Is Formed
The following are the points that will be significant in determining your final moving interstate costs:
• The weight of shipment – the more items in your list of moving, the more the money you will pay for transportation. To reduce the expenses, consider taking those items that are crucial.
• Distance- this is the most common factor and remains a constant figure in the process of calculation.
• Additional services – The addition of services will increase the final moving bill. Such services include; packing, loading, unpacking and offloading. Moving boxes could also be another additional service that you will incur.
The Season of Relocation
When choosing your moving date, consider opting for the off-peak seasons (September – May) which is relatively cheap compared to moving during summer when the services of interstate moving are in high demand. Avoid end of months, holidays and weekends to pay less.
Ask For On-Site Binding Estimates
To get the exact estimate for moving interstate costs, invite professional interstate movers to your home to offer them the opportunity to check your goods, any moving conditions in place, and any other exceptional circumstances. These companies should avail their binding moving estimate on paper.
With this accomplished, you can now compare the various estimates from the different companies offered and choose the most affordable, professional and appropriate moving company.
At www.usamovingcompanies.com we help you identify the right mover based on customer feedback, years of service, and price structure.
Click here to know about Get The Best Moving Service Rates Before Your Commit To Hire A Mover.