Take a deep breath, and step back for a minute to make sure you're getting the best moving service rates from the best moving company before you move.
It's easy to get caught up in all of the flurry and excitement of moving that you jump at the first moving company that comes along without comparing prices or reviews with other companies first. USA Moving Companies is here to make your upcoming move easier by helping you compare before you decide.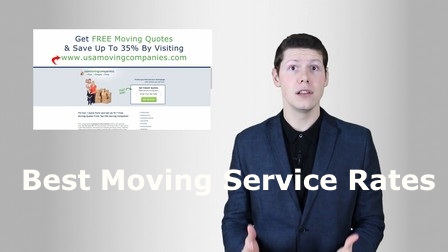 Narrow Down Moving Service Rates Via Quotes:
Before you choose which moving company to trust with your household items, collect several moving service rates all in one side-by-side comparison location to easily compare. In just a few clicks and easy answers to free, no obligation questions, we will help you locate the most reliable flat rate moving company for you before you agree to a binding contract.
Start with answering some quick questions to request onsite overviews that will compare several moving companies. In one convenient spot, we make it easy for you to compare moving rates, services, and overall experiences before you decide who to trust with your move.
First, let us quickly gather a list of moving service rates, reviews, and every detail your individual needs require. Next, you look over the list and compare before you sign a contract with a mover or experience the frustration and pain of falling into the scheme of a rogue moving company.
Visit www.usamovingcompanies.com today to request a moving quote from our services to begin the free, fast and easy, no-obligation process of finding a reliable moving company and comparing moving service rates to help you make an educated decision.
Easily answer a few basic questions, and let us do the hard work for you. Get started with this free, no pressure to commit and never an obligation service now.
Check out our informational post on Moving to Albuquerque, NM.