If you wonder if there is a national mover rate for relocating your home, the average cost of moving house is about twelve to sixteen dollars per square foot.
However, this can change as your moving cost depends on various factors like the size of your home, the distance of the move and if there are valuables to be moved.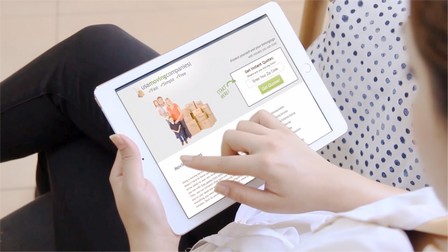 Various Factors Would Affect Your National Mover Rate:
Valuables needing extra attention may add a few thousand to the moving costs. The more bulky and heavier items you have to move, the more space they take up in the moving truck. This means you need to make more trips or hire more moving vans.
The number of people needed for your move also affects your moving rates. While the national mover rate is about twenty-five to fifty dollars per mover, you have to pay more for packing and unpacking your belongings.
This is why many people consider packing their things and disassembling large furniture on their own to cut down on moving costs.
The cost of hiring moving trucks and vans ranges from under fifty dollars to more than two thousand dollars. It depends on size, mileage, and the rental company's gas rates.
Your moving costs will also increase if the national movers have to carry your things a considerable distance or climb a few flights of stairs. This is why it's better if your movers visit both house locations before the move to give you a moving estimate.
The average cost of moving insurance is about sixty cents per pound. You will have to pay more for full-value protection. As there are so many factors affecting your moving costs, you can't expect to find exact national mover rates.
This is why we've compiled a list of the best movers around for you to collect and compare moving costs so that it's as close to the average mover rates as possible.
Visit our site at usamovingcompanies.com to get a short list of professional and reliable movers with a long track record of customer satisfaction.