When you get to the point in your move where you are ready to hire a moving service to get your belongings to your new residence, it is important to visit the website of each viable candidate to see what they have to offer.
The fees of each moving company will vary depending on their fees and services. Online moving estimates calculators can help give you a better idea as to how much you can expect your move to cost you.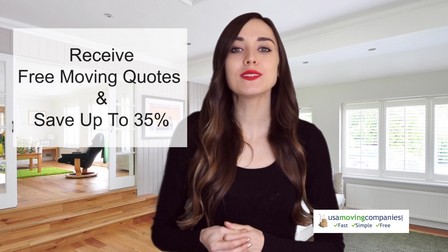 Online Moving Estimate Calculator Pros & Cons:
The good aspect that comes along with a moving estimate online calculator is that it can help you to calculate how much the moving service will cost. However, these calculators don't do much to help you to compare services offered in your area that will help you save money.
People deciding to move may be stressed out or bogged down by various aspects of everyday life that have to continue even when they are planning on moving soon. A customer may see a decent moving estimate come up on an moving estimate online calculator and settle for using the service, even if it doesn't offer the best savings.
Saving money when moving is important. You are already having to pay fees to rent or lease your residence, turn on your utility services, and start your life anew in a fresh environment. Spending thousands of dollars on interstate moving services, especially when you could have gotten a better deal, is crucial.
At USAMovingCompanies.com, you can easily obtain free, no-obligation quotes from several moving companies in your area. Each of these companies is professional, customer centric, and have many years of expertise in the industry. These moves offer a variety of services, including packing and unpacking services, door to door full service, protection against the elements, insurance, and much more.
Visit our site, type in your zip code and answer a few questions about your move, and instantly be connected to a number of moving quotes that can save you time and up to 35% on your moving budget.
See our blog post about How Moving Estimate Weight Cost Calculator Influences The Cost Of Service.