Have you ever considered how expensive it is to move? You have to buy boxes, hire a moving service truck, hire laborers, and other stressful activities. It is a good idea for you to hire a moving company for convenience and efficiency.
However, it is important that you have an idea of the moving cost before hiring a moving company. So, the question that arises is…how much do movers cost to relocate your entire household?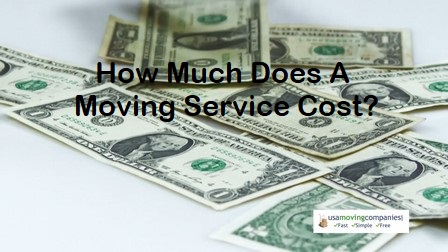 How Much A Moving Service Costs Depends On How You Tackle It:
The easiest way is to use our free online quote estimator to ascertain the cost estimate of your move so that you can plan ahead. More so, it gives you an opportunity to compare costs and select the one that fits exactly to your budget.
Usually, the factors that are usually considered in a moving estimate include the weight of your property, distance to be covered, resources and facilities to be used, and the number of workers to be deployed.
Another way of estimating your moving cost is by inviting a moving company representative to physically assess your properties and give you an onsite moving estimate. Such representative will inspect your properties for delicate items, sort them, and give you a concise estimate.
This method of cost estimation is rare as you can easily use our free cost estimator.
Alternatively, if you want to make your own estimate or planning not to use a moving company, you should first estimate the size of the truck you will need. Once you know this, find out the amount the laborers will accept to help you load and unload your properties.
However, you need to factor other aspects, such as experience and technicality, facilities for the move, and insurance should in case of damages. This is why it is recommended to use a well-rounded professional national moving company for your relocation.
Our free moving quotes estimator will answer your question; how much does a moving service cost? So go right ahead and request a quote to begin the process of stress-free move while saving up to 35%.
Click over here
for blog post about H
ow Much Does It Cost To Hire Movers Cross Country?