If you have to relocate, you first have to find out how much you have to spend for your relocation.
This is not an easy task as not only are there so many things to pack and move, you have so many moving companies to consider for your move.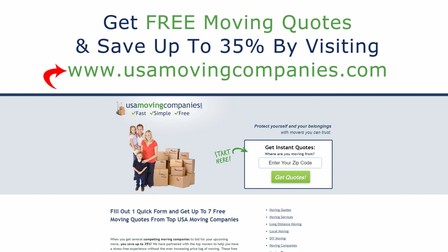 Be Candid When Requesting Free Moving Estimate From A Mover:
With so many moving services to choose from, you naturally wonder which is the best and most affordable option for you. Well, you have to make your choice by collecting free moving estimates from different appropriate companies and comparing these.
It is essential that you give actual information when requesting estimates as the wrong information gives you an inaccurate moving estimate. This means that you have to provide exact information such as the size and weight of furniture to be moved, if there are valuables and antiques and how big your home is. Are there any flights of stairs you should mention or any other condition that would make your move a challenge to a mover.
If you have a piano to move, it's important to mention this in your request as some movers do not have the equipment or know-how to do this. Others may charge extra for moving a piano. You traditionally have to visit each moving company or call them up individually to get a free moving estimate, which is somewhat time-consuming.
You have to fill out each moving estimate form, submit it and wait for the site's customer support to get back to you. If you call them personally, you have to wait for each person to ask you questions and make calculations.
With time being something that you do not have much of now, it is better to visit sites like ours, usamovingcompanies.com.
We have made things easier for you by compiling a list of the best movers around for you to conveniently get a moving quote and start your search for a reliable moving company.
Click for info
about
What's The Advantage Of Furniture Moving Estimates To Manage Cost?