There are quite a lot of questions to ask before committing to make that big move. These questions also bring rise to a lot of uncertainties as you may begin to wonder if you should just double down and do all the work yourself.
However, if you have ever done even a little bit of relocation, you would know that this task could be insurmountable and is better left to the moving professionals.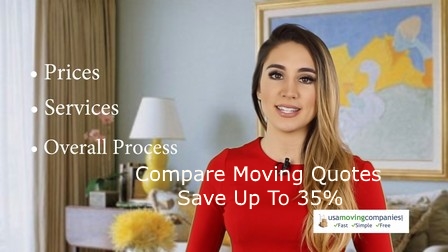 Compare Moving Quotes To Reveal The True Value Of Your Move:
It is at this point that you may begin to wonder how you can start looking out for the best moving companies and whether or not you should compare moving quotes before you get started.
Once you have decided to move, you should always thrive to compare these non-binding moving quotes. How then, can you get access to all of the moving companies that are available within your reach and still find exactly what you are looking for as regards to their services?
It is important to have a resource that gives you all of this information as some of these companies vary from the others. While some professional national movers bring you the complete package which includes packing, and unpacking/arrangement at the final location while also providing their own packing boxes, other may restrict themselves to just transportation and leave you to do most of the hard work yourself.
It is therefore of great importance to know exactly what you are in for right from to onset so as not to meet any unexpected surprises. When you compare moving quotes, you can find out if your moving company offers insurance services that can compensate you for any losses if the need arises.
Therefore, always endeavor to get actual onsite quotes that provides you with full on capacity to compare moving quotes and even explore companies that may fit better into your timetable especially if you are on a tight schedule.