Whether you are making a local, interstate or cross-country move, one thing you need to do is compare moving company prices before selecting movers to help you out.
To make comparisons, you first need to compare the companies' rates, their moving services and go through their reviews before making up your mind.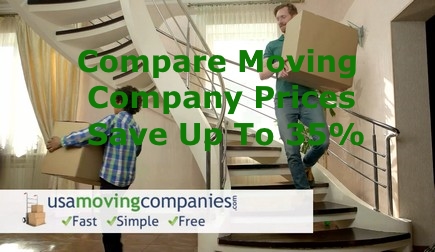 Compare Moving Company Prices To Reduce Your Overall Expenses:
It is not easy choosing as each mover seems to promise an outstanding job and at the lowest moving company prices. This does not imply that the company quoting the highest prices are the best at their job nor that the firm citing the lowest rates will do a poor job.
You need to compare not only their costs but also check reviews to find out how previous customers found their services. Make sure you look out for mention of things getting lost or broken while in transit.
Once you have collected necessary information, you will come down to a list of the most probable movers you can hire for the move. This is when you have to fill out moving quote forms from their sites and request moving estimates. You can thus compare to find the best rates for your move.
Make sure you provide accurate information and don't neglect mentioning thing as the estimate will be made based on the information you provide. If you provide wrong information, you naturally receive inaccurate quotes.
This is a rather time-consuming process as you have to fill out forms for so many moving companies or call them up for moving quotes.
If you do not have much time on hand, we at USAMovingCompanies have made things easier for you. We have compiled a list of the best movers around so that it is much easier for you to compare moving company prices.
Save up to 35% when you compare different movers, negotiate a better price breakdown, and enjoy a headache-free moving experience.